Old Man Winter keeps showing up …….. uninvited… but I must say he turns our drab
scenery into a magical looking winter land.
I have not been out driving in this, but I bundled up and wandered out for a quick walk around my neighborhood.
I snap a few pictures with the  old camera. I didn't risk taking my new Canon Rebel with me because, as you
can see, the snow was  still falling.
These guys looked so cold. I don't know why they weren't taking shelter in the nearby barn.
Aren't the cedars beautiful? They remind me of flocked Christmas trees.
Can you see the duck at the edge of the water to the left?
Mr. Snowman in a neighbor's yard
As a kid, we use to make snow ice cream.
The recipe was pretty simple
snow

sugar

milk

vanilla flavoring
It was so good.
Is it still safe to do this?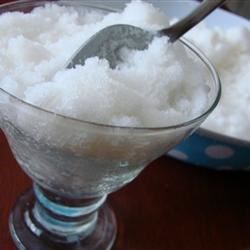 Looking forward to the weekend when the temps will be high enough
to melt the snow and ice.
Hope you are staying safe and warm.